Almere | Mitsubishi (MTEE) | 1+ year | English | Dutch | Accounts Payable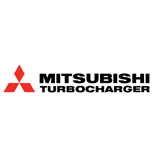 Your new role

As an Accounts Payable Officer you have an independent position and you are substantively responsible for all activities related to the accounts payable administration. You are responsible for the entire invoice flow from processing up to and including the payment. You will have an opportunity to use the latest SAP 4Hana and invoice management software.
What you'll need to succeed

• Minimum 1 year of work experience in accounts payable department
• General ledger knowledge preferred
• Knowledge of Excel
• Fluent Dutch and English
• Team player
• Flexible
Your new company

Mitsubishi Turbocharger and Engine Europe (MTEE) is a global player in the field of turbochargers for the automotive industry. The organization consists of turbo and engines division, with offices in the Netherlands, France and Senegal. Did you know that we have a 20% market share in Europe? That means that 1 out of 5 cars in Europe are fitted with a turbo that was made in Almere. For automotive to be able to contribute to global climate objectives, downsizing (a smaller engine with greater power, possibly hybrid) is necessary. Using a turbocharger is the best way to make this technically possible.
As our parent company is located in Japan, we work in close collaboration with a culture known for its hospitality. And this shows in everything. From our production line in Almere, we deliver directly to our OEMs all over Europe. All of our 700 employees make this possible. Proud and dedicated, that's what we are.
What you'll get in return

Working at MTEE offers many rewards we work in a international environment have contact with suppliers all over the world.
But there's more! You can also expect:
• Pension plan
• Excellent benefits, including 27 days of leave + 5 collective days off
• Collective health insurance
• MTEE is a member of the Collective Agreements (CAO) Metalektro
• Training and development opportunities
MTEE is involved in every phase within turbo development and we are just as committed to your development. For us it is important that you are able to follow your ambitions, therefore we provide various opportunities for developing and/or expanding your knowledge.
What you need to do now

If you're interested in this role, click 'apply now' to forward an up-to-date copy of your CV, or call us now.
If this job isn't quite right for you but you are looking for a new position, please contact us for a confidential discussion on your career. #2473625