#ApplicationEngineer #Almere #Netherlands #Mitsubishi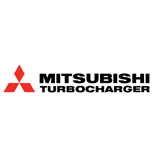 Your new role
Application Engineer is responsible for the development, release and implementation of applications for engines within legal, regulatory and contract specifications so that they are ready for use. He works closely together with clients and stakeholders in order to design applications according to their demand and provides them with technical advice and information. What are you going to do?
Studies, analyzes and assesses the technical feasibility of client's demands.
Designs applications according to the client's demand and legal and contract specifications.
Selects and develops accessories for engines and options for parts and systems.
Prepares and ensures safe testing of the products and applications.
Specifies, in collaboration with the documentation team, technical documents including the bill of materials, protocols for testing, instructions, drawings and specifications for service and maintenance.
Liaises with clients during the implementation of products and applications.
Oversees the delivery of new products and services to clients.
Trains and supervises colleagues from service and production.
Collaborates with Team Leader in order to implement improvements.
What you'll need to succeed
• At least a Bachelor's degree in Automotive or Mechanical Engineering;
• + 4 years of application engineering experience in an commercial environment;
• Knowledge and experience of combustion engines; (e.g. engine calibration, performance testing, exhaust gas emission optimization etc.);
• Project management experience;
• Advanced English skills;
• Interpersonal skills to advice, liaise and inform clients, suppliers and stakeholders;
• Written and verbal skills to make drawings, give advice, train and supervise colleagues
Your new company
Mitsubishi Turbocharger and Engine Europe (MTEE) is a group company of Mitsubishi Heavy Industries, located in Almere. At the Engine & Energy Division we engineer, market and sell made-to-measure gas and diesel engines and generator sets for the region Europe, Russia, Middle East and Africa. As part of Mitsubishi Heavy Industries Group, we share its global commitment to using technology and engineering to be a leading producer of quality engine & generator set products. We are committed to earning the trust of our customers by offering an experience of reliability. Working closely with our broad network of advanced partners, we diligently apply our expert approach to creating excellent products, and practical solutions. Using the power of collaboration to help support sustainable societies. This is what it takes to move the world forward.
What you'll get in return
Working at Mitsubishi Turbocharger and Engine Europe offers many rewards: from seeing
the concepts of your project team being developed into actual turbochargers to knowing that
the finest car brands are equipped with the product you have worked on. Daimler,
Volkswagen, BMW and Renault are just few of many well-known brands within our
customer portfolio.
But there's more! You can also expect:
• Pension plan
• Travel allowance
• Excellent benefits, including 27 days of leave + 5 collective days off
• Collective health insurance
• MTEE is a member of the Collective Agreements (CAO) Metalektro
• Training and development opportunities
For us it is important that you are able to follow your ambitions, therefore
we provide various opportunities for developing and/or expanding your knowledge.
What you need to do now
If you're interested in this role, click 'apply now' to forward an up-to-date copy of your CV, or call us now.
If this job isn't quite right for you but you are looking for a new position, please contact us for a confidential discussion on your career. #2441433